(Update 1/18/12) For a French translation of this post please click here for a downloadable PDF file: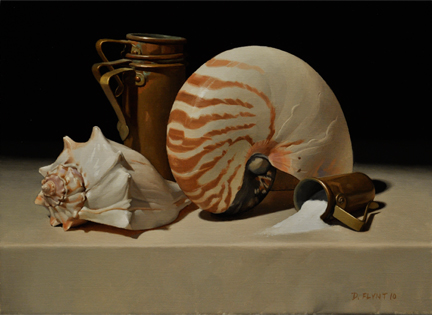 Back in March I hosted a two week "Still Life Painting Workshop" out of my studio. The following images are from the demonstration piece I worked on throughout the workshop. It was not fully finished by the end of the workshop and so I completed it afterwards. I estimate that it took about 58 hours in total time from beginning to end. Yes all that time for a small 9" x 12" painting.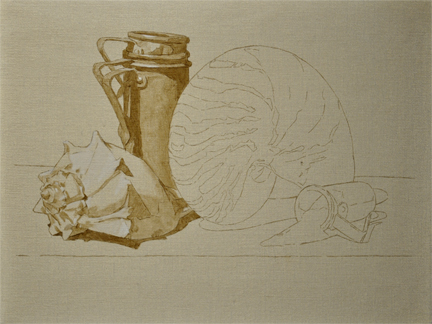 Previous to this image I did a careful linear drawing on paper. In this first image the drawing has been transferred (using an oil transfer) to an oil primed stretched linen (which was previously toned). After the transfer dried I did a raw umber "wash-in" to quickly get a sense of the form and structure. It is keyed much lighter than what the final values will be.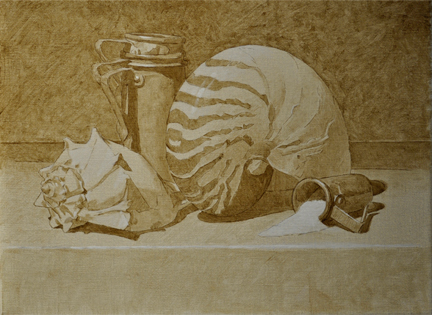 The completed wash in. I also used white to lighten some areas slightly.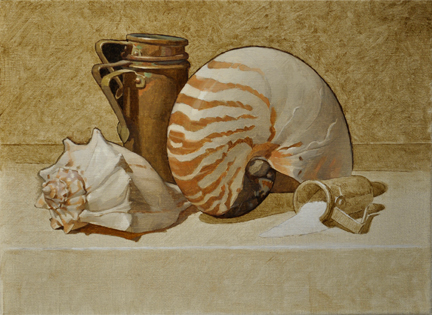 This image shows the start of my ébauche or first block-in with color. This is still an under-painting and will all be repainted. As with the wash in it is still keyed slightly lighter than what the final values will be. It can be thought of as a rough draft—the content has been stated but still needs proof reading.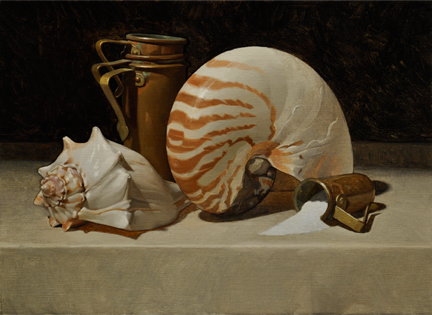 In this image some of the painting has received a final pass (the proof reading). I carefully rendered each object, form by form, finishing as I went.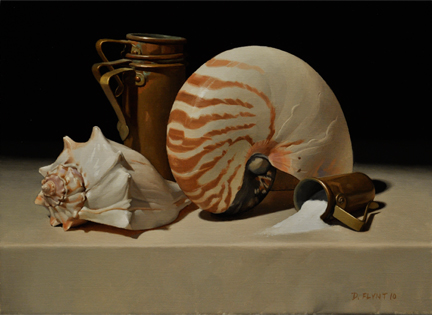 And of course the final painting. Thanks for taking a look!