For this post I thought I would share a recently finished painting entitled "Dollars and Cents." It is a small piece at only 6" x 12" and was painted in oil on a mounted linen panel.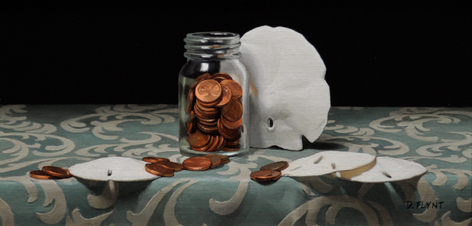 This particular piece is currently in transit to Nantucket, MA where it will be available for purchase from Cavalier Galleries.
You can visit their website by clicking on the following link:
http://www.cavaliergalleries.com/html/home.asp
Thanks for taking a look.